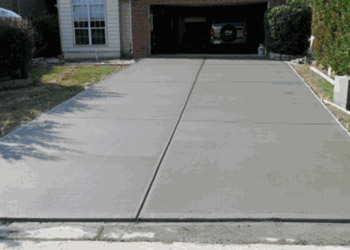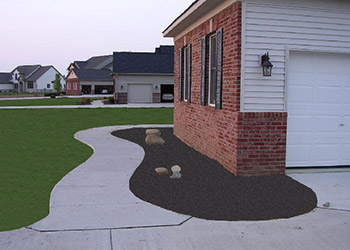 High-Quality Concrete Work Throughout Sebastian
If you live in Sebastian, Florida and need residential or commercial concrete work done, look no further. Roy Clark Concrete has been in business since 1988 and has established themselves as a high quality, trusted, concrete contractor. Our team of skilled, licensed and insured workers can handle any residential or commercial concrete project you have, no matter if it is simple or complex, big or small - we can do it all. That's our motto!
Concrete is the most widely used material in the world and for good reason. It offers extreme versatility and durability. Concrete is resistant to rot, erosion and rust and requires virtually no maintenance. When properly poured and installed professionally, concrete can outlast its material counterparts (like wood for example) by far. Additionally, the strength of the concrete we use will improve over time.
Concrete Services Provided in Sebastian, Florida
We can tackle a variety of residential and commercial concrete projects including:
Patio Installation/Patio Removal or Demolition - Are you looking to replace or install a new patio to emphasize your outdoor living space in Sebastian, Fl? If so, give Roy Clark Concrete a call to discuss your options. A new or improved patio can bring life to a dull outdoor space.
Driveway Services - Our driveway services include demolition (driveway removal), driveway extension or new driveway installation. The driveway leading up to your property makes a statement to family and friends and can really enhance or decrease your Sebastian property's curb appeal.
Parking Pads - A parking pad is a flat, durable surface that can be utilized for a variety of reasons. It can provide extra space for a vehicle, boat, RV, and much more. A paved area next to your driveway or garage can free up a lot more space than you think.
Residential Slabs - It is vital to hire a concrete company with many years of experience when it comes to slab or foundation of your home. The foundation will affect structural integrity for years to come so the expertise of a trusted company is a must. Whether you are building anew, extending, or repairing the slab for your Sebastian, Fl., home we have you covered.
Metal Building Slabs - The concrete foundation may be the last thing on your mind when preparing for a metal building installation, but that is a mistake. Similar to the slab for your home or business, the slab on your metal building will be the foundation that holds it in place for many years to come. Metal buildings include barns, sheds, carports, garages and more. You can count on our team to ensure the slab is level and secure.
Sidewalk Services (Installation, Removal, Demolition) - Custom sidewalks and pathways can really improve the look and safety of your property. Broken and cracked pathways put family and friends at risk for trips and falls. Don't hesitate to contact us for a quote on a new sidewalk or pathway replacement for your property.
At Roy Clark Concrete, we strive to set the standard for excellence and meet our customers? needs by providing exceptional customer service and quality workmanship on every job we do, at reasonable, competitive rates. We employ experienced concrete craftsmen and artisans that have the know-how to get your job done beautifully, quickly, affordably, and to your complete satisfaction. Regardless of if your next project is large or small, simple or complex, we would be pleased to talk with you about your requirements.
Call Roy Clark Concrete for ALL Your Concrete Needs
We guarantee your complete satisfaction with all of our concrete services. We promise to treat our customers with the respect and integrity that we would expect if we were the customer! The members of our team are all licensed, insured and most importantly…experienced. Contact us today by filling out the contact form on our site or by calling 772-633-6057. We look forward to the opportunity to do business with you!
Call Today For Your Free No-Obligation Estimate!
Please call with any questions you may have, or to schedule your free, no-obligation estimate today!
(772) 633-6057 or (321) 872-5300